Edinburgh Hanball Club - Men's & Women's Teams
Play with us!
EHC was founded in 2002 and is Edinburgh's biggest handball club. With Men's, Women's and Junior teams, our international club includes members of all ages and levels and of many different nationalities. Whether you're a total beginner or practically a pro, you're more than welcome to come and play with us!
We organise weekly training sessions in addition to regular social events, and we're really proud of the great team spirit at the club. If you're interested in joining us or just want to know more, get in touch with us via Facebook or our contact form to get your FREE taster session arranged!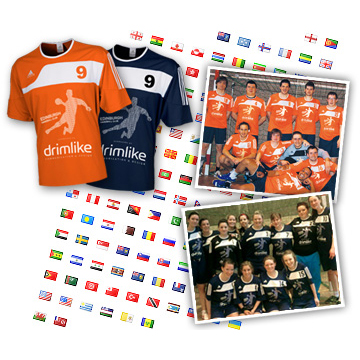 What's Handball
Handball is a team sport in which two teams of seven players each (six outfield players and a goalkeeper) pass a ball using their hands with the aim of throwing it into the goal of the other team. A standard match consists of two periods of 30 minutes, and the team that scores more goals wins.
Become a sponsor
1 - Gain
Gain excellent publicity for your company and help develop handball in Scotland by sponsoring the Edinburgh Handball Club men's and women's teams.
2 - Support
Both our Men's and Women's teams are regularly Scottish champions and compete across the country. Becoming a sponsor will give your company great exposure, in addition to supporting a growing sport.
3 - Contribute
Combined with our own fundraising efforts, your sponsorship will contribute to venue rental, team wear and equipment costs, and will greatly help us to keep developing our sport in the UK.
4 - Sportsmatch
Furthermore, SportScotland will match any donation of over £500, so your sponsorship will go twice as far in supporting Scottish handball.
Training venues
George Watson College
69 -71 Colinton Road
Edinburgh
EH10 5EG